The 17th vintage of the Rhône, is revealed here on notes of slightly smoked red fruits which are not without evoking the surrounding scrubland. A pleasure wine to share with friends or family.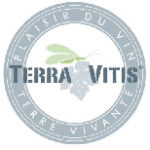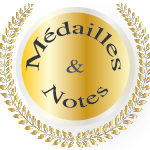 Millésime 2017
90/100 – Jeb Dunnuck
88/100 – Wine Enthusiast
Millésime 2016 – Médaille d'Or – 89/100  Gilbert Gaillard
Guide Hachette des Vins, éd.2020 – 1 étoile
Our prices include delivery costs in metropolitan France. For Corsica and other countries, please contact us.
SolArgilo-calcaire.Surface5 hectares.CépagesGrenache, Syrah, Vieux Carignan.VendangesDébut Octobre, début des vendanges. Cueillette manuelle avec tri.VinificationEraflage, pas de macération pelliculaire, Vinification traditionnelle avec contrôle des températures.Conservation5 - 6 années.Rouge 2O14La couleur  est d'un grenat profond qu'une brillance éclatante met en valeur. Le nez offre un bouquet immédiat de fruits rouges, tirant sur le cassis et la mûre. L'ensemble est riche, généreux, concentré, voire fougueux,  et un peu de brassage dans votre verre permettra de découvrir les tendances les plus fortes: le terroir a assurément marqué  ce Ventoux et le côté "pierreux" en est la preuve. La réglisse apparaît, discrète mais évidente, se fondant aux de tannins  chatoyant; de toute évidence, les raisins ont été vendangés à maturité parfaite. Les notes de garrigue apportent un côté sauvage mais le fruit reste  dominant,  délivrant ainsi une fraîcheur ravageuse. On pourrait  attendre pour boire un tel vin mais le croquant du fruit communique un goût de "revenez-y" qui vous mettra à dure épreuve.AccompagnementA boire légèrement frais, 16-18°C sur des grillades, une belle terrine, une  bavette à l'échalote; vous l'aurez compris, ces trucs simples, mais efficaces…
AOP Cairanne
Soil
Clayey soils and rolled pebbles.
Surface area
5ha.
Grape varieties
Grenache, Syrah, Mourvèdre, Carignan.
Harvest
mid-september.
Vinification
The grapes are mixed at the time of harvest. Fermentation lasts approximately 15 days for a destemmed harvest, with the wine being pumped over the cap 2 to 3 times per day and at a temperature of 26 °C maximum. Malolactic fermentation then takes place in a concrete tank.
Conservation
5 years
Red 2O17 Cuvée Mailys
The wine has an intense purple colour with garnet highlights. The initial nose is slightly restricted or even closed; it needs air, just a little time, which is not surprising for this 2017 vintage that is full of life but still constrained by the vat, as well as the bottle. The palate is lively and acidulated although still in perfect balance with the wine's structure. Once the wine has totally "invaded" the palate, this acidulated aspect yields to a fresh and fruity impression… 2017, one mustn't forget. Extreme length, a wonderful presence, a certain minerality, the stones of Plan de Dieu are detectable, the limestone, the terroir, the wild cry of the garrigue… how can such an austere, windswept soil offer so much subtlety…. Once again, this appellation surprises us and improves in quality year after year. The perfect balance between acidity, structure, tannins and full-bodiedness, one may wonder where the alcohol went; it remains discrete, hidden by this extraordinary freshness. There is a touch of grain, lamb's lettuce, and consistency within a selection of red fruit in which blackcurrant dominates, followed by elderberry and blueberry.
Accompaniment
Perfectly suited with grilled red meats, lamb chops or fresh goat cheese. To be served slightly chilled, 15/16 °C would be perfect.
Download the technical sheet