AOP Châteauneuf-du-Pape Traditionnel 2017
This Châteauneuf-du-Pape of a beautiful garnet releases crunchy fruit aromas while maintaining a certain freshness. A gourmet wine associated with a beautiful vivacity.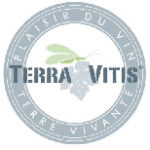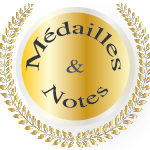 Millésime 2017
16,5/20 – Jancis Robinson
90/100 – Jeb Dunnuck
Médaille d'Or – 92/100 – Gilbert Gaillard
Our prices include delivery costs in metropolitan France. For Corsica and other countries, please contact us.
SolArgilo-calcaire.Surface5 hectares.CépagesGrenache, Syrah, Vieux Carignan.VendangesDébut Octobre, début des vendanges. Cueillette manuelle avec tri.VinificationEraflage, pas de macération pelliculaire, Vinification traditionnelle avec contrôle des températures.Conservation5 - 6 années.Rouge 2O14La couleur  est d'un grenat profond qu'une brillance éclatante met en valeur. Le nez offre un bouquet immédiat de fruits rouges, tirant sur le cassis et la mûre. L'ensemble est riche, généreux, concentré, voire fougueux,  et un peu de brassage dans votre verre permettra de découvrir les tendances les plus fortes: le terroir a assurément marqué  ce Ventoux et le côté "pierreux" en est la preuve. La réglisse apparaît, discrète mais évidente, se fondant aux de tannins  chatoyant; de toute évidence, les raisins ont été vendangés à maturité parfaite. Les notes de garrigue apportent un côté sauvage mais le fruit reste  dominant,  délivrant ainsi une fraîcheur ravageuse. On pourrait  attendre pour boire un tel vin mais le croquant du fruit communique un goût de "revenez-y" qui vous mettra à dure épreuve.AccompagnementA boire légèrement frais, 16-18°C sur des grillades, une belle terrine, une  bavette à l'échalote; vous l'aurez compris, ces trucs simples, mais efficaces…
Soil
Argilo-calcareous.
Surface area
located on the Farguerol plateau.
Grape varieties
Grenache et Syrah
Harvest
From September 10th to 15th depending on grape maturity.
Manual picking and selection.
Vinification
Traditional vinification with partial stripping.
Temperature-controlled fermentation for atleast 12 days in 100-hl stainless steel tanks. Slight plate filtration during the botlling operation, as required.
Storage in demi-muid barells for 12 months.
Conservation
1O-15 years.
Red 2017
Superb dark ruby red colour with garnet highlights.First nose, first impression: we are certainly in Châteauneuf-du-Pape, and nowhere else. Still young, the fruit of the grape vine is present, although tertiary aromas quickly reveal themselves; hints of truffle, garrigue, smoked meats on a background of vanilla, and with a mentholated finish.The wine is very racy; the Grenache tends to evoke Pinot noir deftly adding elegance to power. The tannins are supple and velvety. Although young, it delivers true pleasure; use wide-mouthed glasses for maximum aeration, which will give the wine even greater volume.
Accompaniment and serving suggestions
Grilled duck, dishes served with sauces, well-matured cheeses… serving temperature 18-19 °C
Download the technical sheet