AOP Châteauneuf-du-Pape, Cuvée Maxence 2015
This Cuvée exalts aromas of truffle, toast, but also red fruits that come together to give a balanced wine that will continue to reveal itself over the years.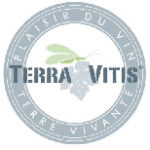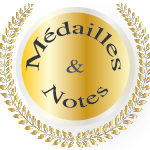 Millesime 2016
Coup de coeur – Guide Dussert Gerber, ed.2019
95/100 – Wine Enthusiast
Millesime 2017
92/100 – Jeb Dunnuck
17/20 – Jancis Robinson
Our prices include delivery costs in metropolitan France. For Corsica and other countries, please contact us.
SolArgilo-calcaire.Surface5 hectares.CépagesGrenache, Syrah, Vieux Carignan.VendangesDébut Octobre, début des vendanges. Cueillette manuelle avec tri.VinificationEraflage, pas de macération pelliculaire, Vinification traditionnelle avec contrôle des températures.Conservation5 - 6 années.Rouge 2O14La couleur  est d'un grenat profond qu'une brillance éclatante met en valeur. Le nez offre un bouquet immédiat de fruits rouges, tirant sur le cassis et la mûre. L'ensemble est riche, généreux, concentré, voire fougueux,  et un peu de brassage dans votre verre permettra de découvrir les tendances les plus fortes: le terroir a assurément marqué  ce Ventoux et le côté "pierreux" en est la preuve. La réglisse apparaît, discrète mais évidente, se fondant aux de tannins  chatoyant; de toute évidence, les raisins ont été vendangés à maturité parfaite. Les notes de garrigue apportent un côté sauvage mais le fruit reste  dominant,  délivrant ainsi une fraîcheur ravageuse. On pourrait  attendre pour boire un tel vin mais le croquant du fruit communique un goût de "revenez-y" qui vous mettra à dure épreuve.AccompagnementA boire légèrement frais, 16-18°C sur des grillades, une belle terrine, une  bavette à l'échalote; vous l'aurez compris, ces trucs simples, mais efficaces…
Soil
Argilo-calcareous.
Surface area
located on the Farguerol plateau.
Grape varieties
Grenache et Syrah
Harvest
From September 10th to 15th depending on grape maturity.
Manual picking and selection.
Vinification
Traditional vinification with partial stripping.
Temperature-controlled fermentation for atleast 12 days in 100-hl stainless steel tanks. Slight plate filtration during the botlling operation, as required.
Storage in demi-muid barells for 12 months.
Conservation
1O-15 years.
Red 2017
The colour is dark, but not excessively so, (Châteauneuf du Pape wines do not necessarily need exceptional colour to be distinctive). The initial nose immediately reveals aging in oak barrels made with staves of very high quality, so refined and complex is the expression. This powerful nose already foretells a supple, round structure… the use of wood is a real miracle for wine when the practice is perfectly mastered; this is exactly the case here where the oak, and the micro-oxygenation that it brings about, sublimate all aromas revealing the full potential of the wine! Once again, this vintage shines with its typicality: undergrowth, truffle, toast, light notes of vanilla; red fruit: redcurrants, raspberries, sour cherries… maintain an acidity that promotes endless length on the palate, evoking Pinot noir… Tannins are present but round; the wood has done a good job of rounding off the edges. The balance between tannins and acidity is perfect and will allow you to keep this vintage for ten years, twenty years…? Be sure to let us know… in any case, keep the faith, be patient, and one day you (and your children) will be rewarded!
Accompaniment and serving suggestions
To be enjoyed at 18°C, with pigeon, partridge, coq au vin, jellied beef, etc.
Download the technical sheet