Spices, the spirit of scrubland give this Côtes du Rhône a concentrated set associated with a certain complexity. A wine that remains supple, on the fruit but to be drunk young enough.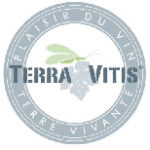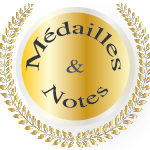 Millésime 2018
87/100 – Jeb Dunnuck
Our prices include delivery costs in metropolitan France. For Corsica and other countries, please contact us.
Dark in colour, yet still tending towards violet at the time of our tasting of this young wine. The nose is powerful, clearly influenced by its terroir, allowing the fragrances of the "garrigue" to come through. The concentration will be a remarkable value of this wine. The nose sets the tone for this wine and its richness reveals its structure, presence and body, all accompanied by a charming fruity aroma. The wine is supple and fresh despite having a generous alcohol content. The tannins are concentrated and supple. In a blind taste test, all the qualities of this wine allow us to classify it at least in the 'Côtes du Rhône Villages' category, or even higher, and why not even as a 'Cru'...? The spirit of scrubland is still dominant while the peppery spices develop true complexity. 2019 is a very low yield year and this explains the wine's structure; we should perhaps not tell you this but it would be wise and, above all, judicious to store this wine in your cellar for a few more years so it can reach perfect maturity and thus make the most of its exceptional potential. Nevertheless, a very good wine is good throughout its existence. One simply must vary the dishes that will accompany it. Accompaniment: Enjoy it with delicious red meat, cured if at all possible, terrine of wild boar, duck breasts and slightly later with game, bull, marinated meats... always served between 16 °C and 18 °C.
AOP Côtes du Rhône Villages Plan de Dieu
Soil
Rolled pebbles on gravelly zaffer.
Surface area
1ha 30
Grape varieties
Grenache, Syrah, Carignan
Harvest
Mid-septembre.
Vinification
The grapes are mixed at the time of harvest.Fermentation lasts approximately 15 days for a destemmed harvest, with the wine being pumped over the cap 2 to 3 times per day and at a temperature of 26 °C maximum.Malolactic fermentation then takes place in a concrete tank.
Conservation
5 years
Red 2O17 Cuvée Léandre
The wine has an intense purple colour with garnet highlights. The initial nose is slightly restricted or even closed; it needs air, just a little time, which is not surprising for this 2017 vintage that is full of life but still constrained by the vat, as well as the bottle. The palate is lively and acidulated although still in perfect balance with the wine's structure. Once the wine has totally "invaded" the palate, this acidulated aspect yields to a fresh and fruity impression… 2017, one mustn't forget. Extreme length, a wonderful presence, a certain minerality, the stones of Plan de Dieu are detectable, the limestone, the terroir, the wild cry of the garrigue… how can such an austere, windswept soil offer so much subtlety…. Once again, this appellation surprises us and improves in quality year after year. The perfect balance between acidity, structure, tannins and full-bodiedness, one may wonder where the alcohol went; it remains discrete, hidden by this extraordinary freshness. There is a touch of grain, lamb's lettuce, and consistency within a selection of red fruit in which blackcurrant dominates, followed by elderberry and blueberry.
Accompaniment
Keep this wine for a few years, open a bottle from time to time to enjoy watching it evolve.Dishes served in sauce, stews, bull…
Download the technical sheet