Spices, the spirit of scrubland give this Côtes du Rhône a concentrated set associated with a certain complexity. A wine that remains supple, on the fruit but to be drunk young enough.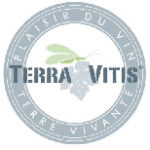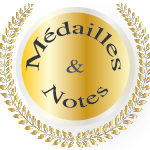 Millésime 2018
87/100 – Jeb Dunnuck
Our prices include delivery costs in metropolitan France. For Corsica and other countries, please contact us.
SolArgilo-calcaire.Surface5 hectares.CépagesGrenache, Syrah, Vieux Carignan.VendangesDébut Octobre, début des vendanges. Cueillette manuelle avec tri.VinificationEraflage, pas de macération pelliculaire, Vinification traditionnelle avec contrôle des températures.Conservation5 - 6 années.Rouge 2O14La couleur  est d'un grenat profond qu'une brillance éclatante met en valeur. Le nez offre un bouquet immédiat de fruits rouges, tirant sur le cassis et la mûre. L'ensemble est riche, généreux, concentré, voire fougueux,  et un peu de brassage dans votre verre permettra de découvrir les tendances les plus fortes: le terroir a assurément marqué  ce Ventoux et le côté "pierreux" en est la preuve. La réglisse apparaît, discrète mais évidente, se fondant aux de tannins  chatoyant; de toute évidence, les raisins ont été vendangés à maturité parfaite. Les notes de garrigue apportent un côté sauvage mais le fruit reste  dominant,  délivrant ainsi une fraîcheur ravageuse. On pourrait  attendre pour boire un tel vin mais le croquant du fruit communique un goût de "revenez-y" qui vous mettra à dure épreuve.AccompagnementA boire légèrement frais, 16-18°C sur des grillades, une belle terrine, une  bavette à l'échalote; vous l'aurez compris, ces trucs simples, mais efficaces…
AOP Côtes du Rhône
Soil
Sable et argile, cailloutis
Surface area
10ha
Grape varieties
Grenache, Syrah, Carignan, Cinsault
Vendanges
Mi-septembre.
Conservation
5 ans
Red 2O18
Dark in colour, yet still tending towards violet at the time of our tasting of this young wine. The nose is powerful, clearly influenced by its terroir, allowing the fragrances of the "garrigue" to come through. The concentration will be a remarkable value of this wine. The nose sets the tone for this wine and its richness reveals its structure, presence and body, all accompanied by a charming fruity aroma.
The wine is supple and fresh despite having a generous alcohol content. The tannins are concentrated and supple. In a blind taste test, all the qualities of this wine allow us to classify it at least in the 'Côtes du Rhône Villages' category, or even higher, and why not even as a 'Cru'…? The spirit of scrubland is still dominant while the peppery spices develop true complexity. 2017 is a very low yield year and this explains the wine's structure; we should perhaps not tell you this but it would be wise and, above all, judicious to store this wine in your cellar for a few more years so it can reach perfect maturity and thus make the most of its exceptional potential. Nevertheless, a very good wine is good throughout its existence. One simply must vary the dishes that will accompany it.
Accompaniment
Enjoy it with delicious red meat, cured if at all possible, terrine of wild boar, duck breasts and slightly later with game, bull, marinated eats… always served between 16 °C and 18 °C.
Download the technical sheet